Be Happy
With Us.
This project was great to work on, as it was a modern uplift to a site we had built many years previously.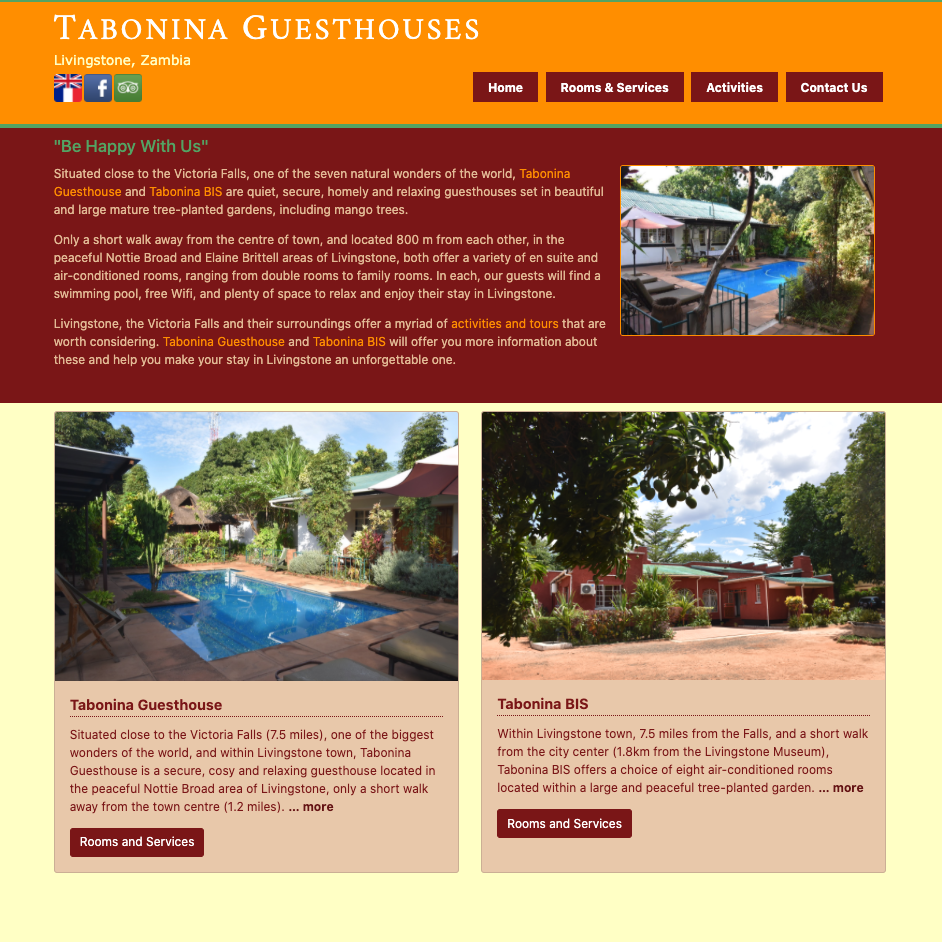 Modern
Technologies.
The site, whilst simple, needs to be resiliant and quick. We used NodeJS with the Pug templating system, and LESS to emulate the established look and feel from the first website.
Multi
Language.
This site supports French and English, and needed updating to bring in line with the current guidelines for presenting this content for SEO purposes.